How to Publicize Posts to Social Media
WordPress offers the ability to automatically create social media content when a post (or other WordPress content) is published. For the Revere's Riders site, we utilize this capability for our "news" items (i.e., "posts") and the website is configured to automatically publicize a post to both Facebook and Twitter.
Once you hit the "Publish" button, WordPress will automatically contact Twitter and Facebook to create a post on those platforms with a link back to the Revere's Riders website. Note also that WordPress will behave accordingly if you set a post to publish at a date/time in the future as well (i.e., the post will only be publicized to social media on the scheduled date/time for the post).
This feature makes it trivial to create content on three of our internet platforms (website, Facebook and Twitter) simultaneously. More content, less work!
Changing the Publicize Setting
Occasionally, you might want to suppress publicizing a post to Facebook and/or Twitter. You can easily accomplish that by using the "Publicize" settings in the "Publish" panel of the post editor: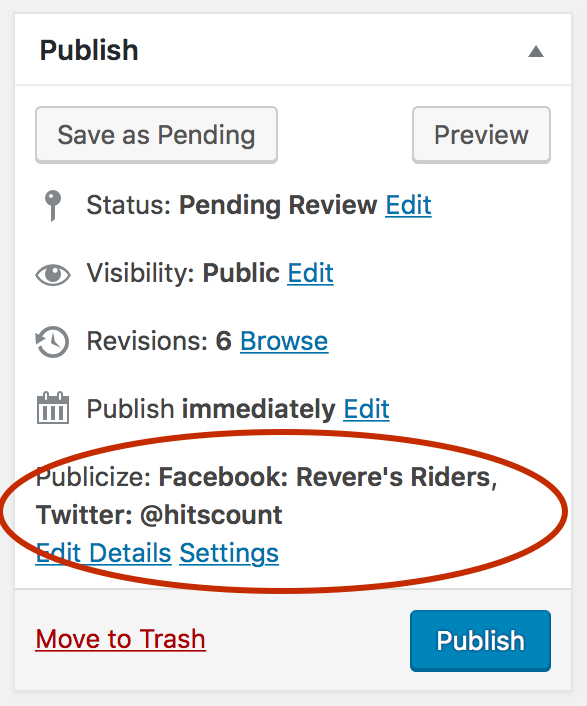 To change the publicize setting for the post you are editing, simple click the "Edit Details" link: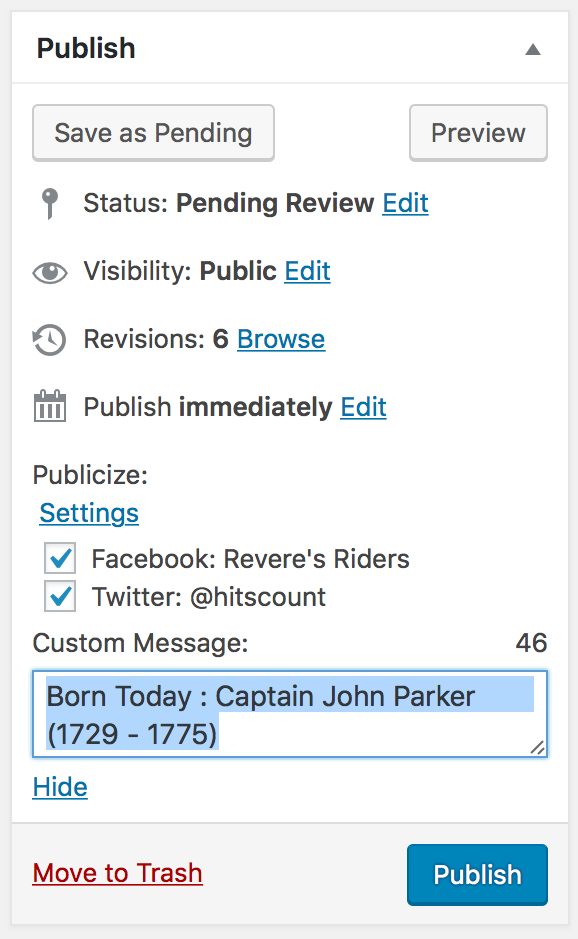 Here you can enable/disable the publicize feature for Facebook and/or Twitter as well as customize the message that is included along with the link to your post.
Clicking on the "Settings" link will take you to the general settings for the social media publishing feature. Please do NOT modify the general settings.