"We had a great start to the day 14 students (4 youth) and 9 instructors for the inaugural event at Lower Providence Rod and Gun Club and the inaugural rifle event in our new indoor range.
Things were going right on schedule…"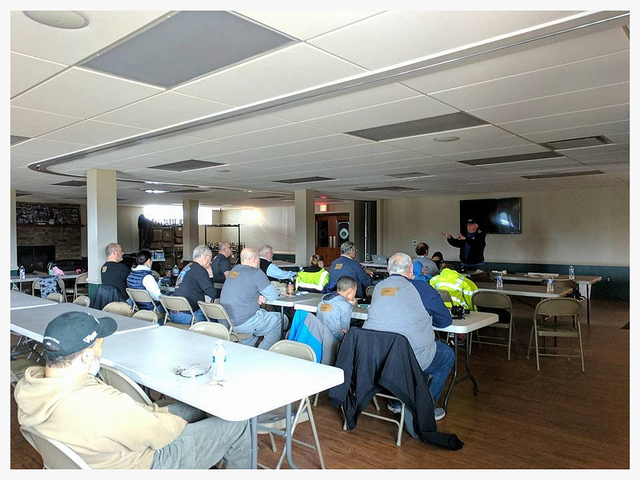 "…when as we were in the preparation period to shoot the first Tax Stamp, the transformer on the street caught fire and our power went out. We got the students into the clubhouse which has plenty of windows and pivoted to the history.
After 45 minutes and in consultation with the President and VP of the club, we decided to abandon the event for the day and scheduled a continuation for next Sunday January 29. All students said that they can make it as will almost all of the instructors. Many thanks the the club for giving us another day to complete the event. Clearing the line and tearing down by flashlights was fun!"
Abigail Adams said "Learning is not attained by chance, it must be sought for with ardor and diligence."