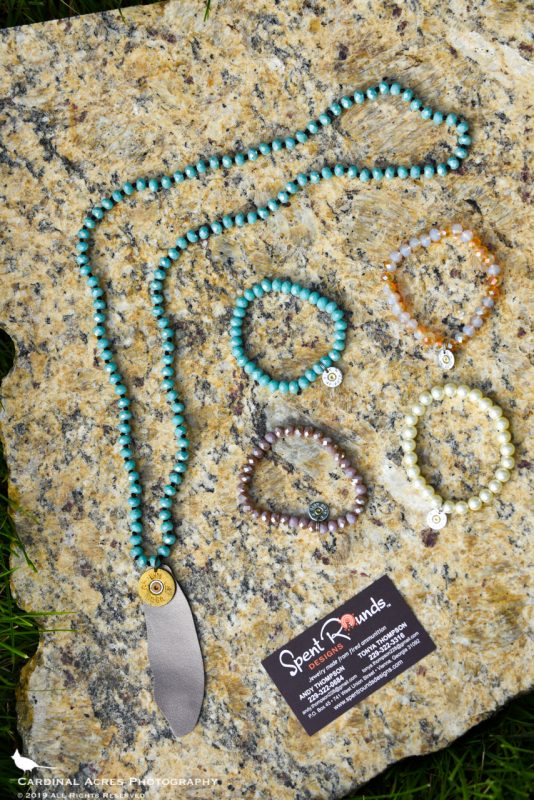 Spent Rounds Designs has graciously donated a necklace and several bracelets from their collection to the Marty Brown Memorial™ events. Spent Rounds Designs custom designs and produces jewelry made from actual spent ammunition. Available items include:
bracelets (for both men and women)
earrings
necklaces
rings
keychains
cufflinks
money clips/credit card holders
tie tacks
napkin rings
This post is the first in a series acknowledging all the donations received by Revere's Riders to help promote the 2019 Marty Brown Memorial events. Donations such as this will be included in raffles, silent auctions, etc. to help raise additional money in support of Ovar'coming Together.
#MartyBrownMemorial #MarksmenFightingOvarianCancer