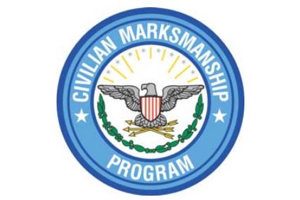 One of Revere's Riders Indiana instructors, Jeannie ("Rayne") Redicker, was the top woman in the "T" division at the Civilian Marksmanship Program's (CMP) National Rimfire Sporter Match at Camp Perry, OH on July 22, 2018.
The CMP Rimfire Sporter competition uses bolt-action, semi-auto, lever or even pump-action rifles chambered in .22LR. Rifles must weigh less than 7.5 lbs and the trigger must be able to lift 3 lbs. Slings are allowed in prone and seated but not in the standing position; no other forms of specialized clothing or shooting aids are permitted (e.g., shooting jackets, bipods, specialized gloves, adjustable cheek risers, adjustable butt plates, thumbhole stocks, etc.). Targets are placed at 25 or 50 yards.
Competitors are divided into classes based on the sights being utilized:
the "T" division consists of rifles with telescopic sights of 6x power or less. Aperture or closed rear sights are also include in this division.
the "O" division consists of rifles with open sights consisting of either a leaf or buckhorn rear sight.
the "Tactical" division consists of rifles similar to an AR but chambered in .22LR. Either telescopic or open sights may be used.
Rayne shot a score of 584-27X out of a possible 600 (which meets the CMP Gold standard for marksmanship) in the "T" division to beat out 38 other women. 584-27X was good enough for 10th overall out of 214 competitors in the "T" division.
Rayne also shot a score of 540-11X (which meets the CMP Bronze standard for marksmanship) in the "O" division to place 2nd out of 13 women in that division. In the overall "O" division championship, that score was good enough for 31st out of 78 competitors.
Rayne often assists with Revere's Riders events at the Bedford Contingent range, but you can also run into her at other events around Indiana and Kentucky. We can't guarantee that we will make you as good a shot as Rayne, but a weekend spent at one of our rifle courses will certainly make you a better marksman than you are now.
Revere's Riders is extremely proud of Rayne and her accomplishments at the 2018 CMP National Rimfire Sporter Match!