On this day in 1775, Paul Revere's famous ride set into action the start of the American Revolutionary war.  Throughout the month of April, Revere's Riders has been celebrating this event with clinics that connect Americans to our shared heritage.  Check out an event coming near you soon, or continue reading for an AAR of our recent event in Las Vegas!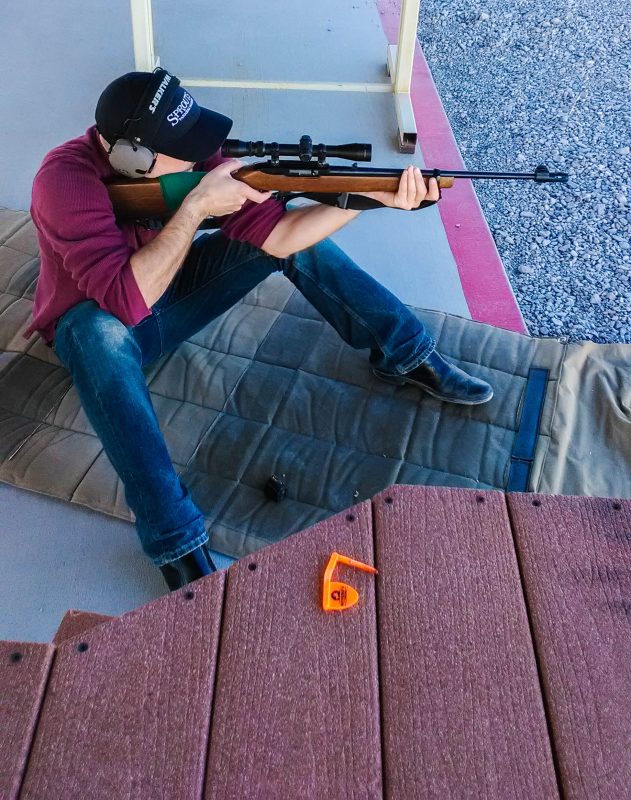 On April 14-15, we met at the world-class Clark Counting Shooting Complex for a two day rifle clinic.  On Saturday we covered all of our rifle fundamentals and also told the history of Paul Revere's famous ride.  We also had a special guest instructor, M., who taught the Eddie Eagle gun safety rules for those with young children:  "Stop, Don't Touch, Run Away, tell a grownup!"
On Sunday, we reconvened and reviewed the fundamentals.  Over lunch, two of our instructors taught the basics of known distance shooting and then we gathered "data on personal equipment" (DOPE) with our 22s.  This exercise showed the value of actually learning your rifle.  While a calculator shows that an average 22 rifle may be about 5 MOA (5″) low at 100 yards, we had some rifles that were a mere 3″ low and others that were 10″ low.  On Sunday afternoon, one of our shooters made it over the hump and shot a "sharpshooter" score on the rifle qualifier!
Thanks to our volunteer team that came out to make this happen, and the great students that joined us!